Mike Leisegang: Colourist and Founder of Aduro Moving Images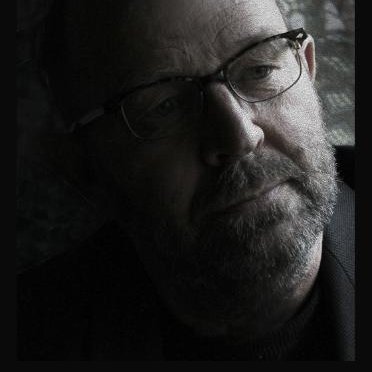 Mike's first off-road motorbike had straw in its tyres instead of air but what can one expect, he made it work!
Mike has had an illustrious past as a multi-award winning Advertising Photographer having been warmly received at The New York Festival, London International Advertising Awards and the local Lourie Awards to name but a few. Despite growing up in a small South African country town without traffic lights, he was fortunate to have had the opportunity to work alongside photographers such as Terry Ellis, Frank Herholdt and Leslie Decktor as a young asst photographer.
With this background, Mike went on to achieve his own creative dreams with many award-winning Advertising Campaigns, his contribution to the local market is irrefutable. He then moved between London and Jo'burg SA, eventually settling in the United Kingdom where he shared similar values. 

He has recently acquired a new found passion for the Colour Sciences and is hard at work developing his Colourist expertise with applications such as Resolve, Avid Symphony, Photoshop, MochaPro, Mistika which includes 3D Stereo correction and Grade. Moreover, he also has a great depth of knowledge in computers and related systems. 

He is a relative newcomer to the industry but keen to make a dynamic impact having created his own pictures to such high creative and technical standards over the years.
Art was his first love with names such as Gustav Klimt, Edvard Munch, Andrew Wyeth, Art Deco, Wassily Kandinsky and not forgetting Turner. He loves music from Captain Beefheart, The Incredible String Band, The Band, Eric Burdon, Flora Purim, Sixto Diaz Rodriguez. Films include "Blade Runner", "Gone with the Wind" (1939 ) and of course the "Phantom of the Paradise".
The earliest Leisegangs were missionaries that sailed from Norway on the Elieser to South Africa,. The funds to build the Elieser were organised by Louise Olsen, a sickly girl living with her widowed mother in Bergen, it was Louise who had the idea to build a Norwegian ship for the Norwegian Mission Society and with the assistance of the Norwegian Mission Society Louises dream became a reality.
One of the first missionaries on the ship was our ancestor Hans Christian Martin Gottfried Leisegang. Hans Christian is the ancestor of the members of the Leisegang family on the family tree. The ship sailed to South African shores in 1865, the ships name came from the servant that Abraham sent to the land of his birth to fetch a bride for his son.
Several generations of Leisegangs were carpenters or craftsmen and lived in Eckehnforde.